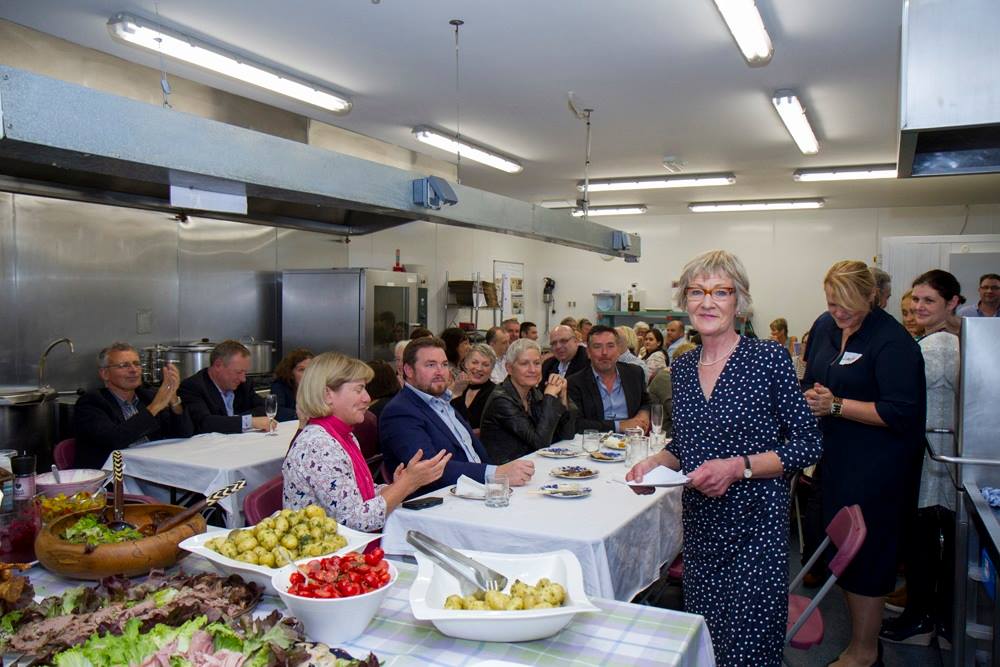 To celebrate 10 years of production in our fabulous production unit in Kilcoole, Co. Wicklow, myself and my team hosted a lunch on the exact date that the first batch of my famous Sweet Pepper Relish was cooked on 4th September , 2007. Customers, suppliers, foodie colleagues and friends enjoyed a delicious summer lunch of fillet of Irish Hereford beef, baked ham on the bone, seasonal salads, and delicious homemade ice cream and of course an excellent cheeseboard which included St. Tola and Cashel Blue Crozier, Sheridans crackers and …. our chutneys !!
Great fun was had by all.
For me, I was also celebrating 30 years doing what I love, creating and producing great artisan products. Thanks to all for their best wishes, and to those who made this such a special and memorable celebration.
Janet