All the staff here are looking forward to a well earned few days off over Easter. Production was incredibly busy recently thanks to our radio ad across 98FM & Newstalk.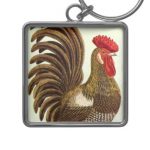 Tradition for Easter Sunday lunch is a leg of Irish lamb. However, I much prefer a really good roast chicken. And my chicken of choice is a Ring's Farm free range chicken. www.ringsfarm.ie And to make the roast really special I make Apricot & Ginger chutney gravy instead ! Take the time to prepare really fluffy mashed potato & parsnip gratin and serve with a seasonal medley of green vegetables.
And when every morsel of this delicious chicken has been enjoyed , then get the stock pot ready to make the best chicken stock ever with the bones and carcass. You will be in excellent company as Sadie's Kitchen also use Ring's Farm chickens in her bone broth. www.sadieskitchen.ie
Congratulations to Sadie on her recent successful appearance on Dragon's Den.
We're looking forward to running a competition with our friends in Fallon and Byrne after Easter, where 9 lucky winners will receive a Janet's Country Fayre Chutney gift bag. More details to follow!
I thoroughly enjoyed answering the questions put to me by Dianne in Good Food Ireland for their "Day in the Life" section which will be featured shortly on their website.
A Day in The Life of Good Food Ireland Producers